SALVAGED FIBREGLASS
Royal College of Art, 2019






Fibreglass is a composite material that is very hard to recycle. If it is done, it can become a pricey process.

Modern boats are mainly made from fibreglass, and as with every product, their lifes also come to an end. But their provenance can become the key in upcycling the fibreglass hulls to wall tiles.

So the beloved boat that has believed being 'dead' reincarnates and gets a second life.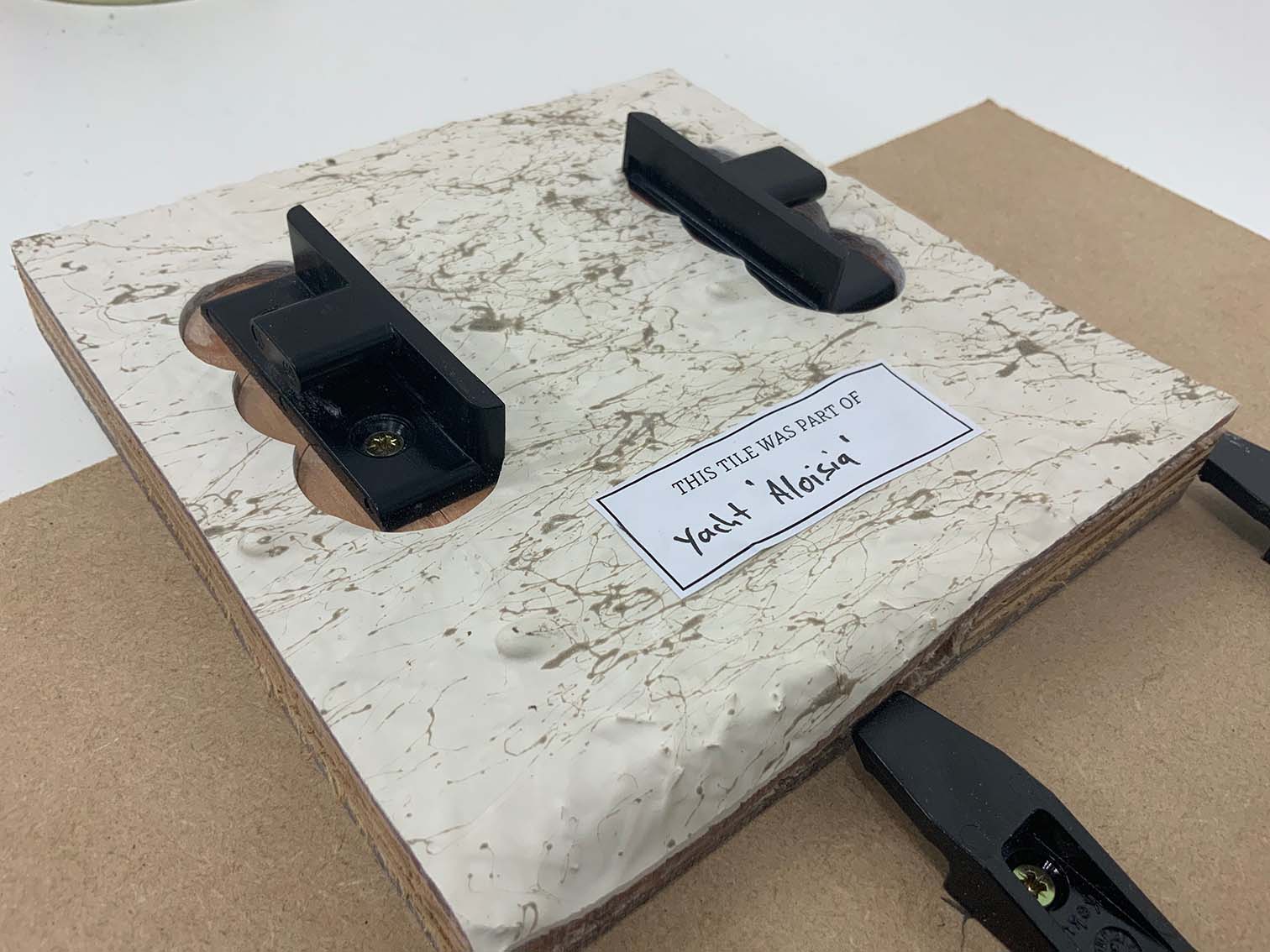 and may you live long and prosper...

Currently end of life boats are being chopped up and put into a landfill. The engine, masts and other items are recycled through selling off, metal recycling and reuse. In Germany and Norway, they have already banned the process of landfilling the unwanted fibreglass. It is just a matter of time that this will happen in the UK as well.
But reusing the fibreglass as powder as an additive for of cement is a costly process. Because owners don't want to pay for the boats disposal they often abandon or incinerate them. According to the specialist boat disposing contractor, '
The Boatbreakers
' which are located in Portsmouth, there are boats being dumped in every harbour, boatyard, marina, river and canal in the UK. They believe that the developing national problem will be the question of who will pay for the boats disposal.